Dev Guy can help assist with different web hosting providers, to enable which is going to be the best for for your business.
Before purchasing any web hosting, it is important to undestand your business requirements, for your website hosting before picking a web hosting provider.
Dev Guy does not offer any web hosting, but can offer help and advice to find what is right for your business needs.
Web Site Monitoring
Whoever is selected to be your hosting provider, it is important to monitor your website with 3rd party tools, to monitor your sites uptime and to alert you via email or SMS, if it goes down. Dev Guy can put this in place for you.
Certificates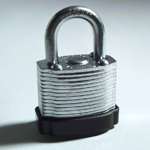 If https certificates are required, for secure user registration/logon or to take online store payments, all this can be configured by Dev Guy with your hosting provider.