"Hi - My name is Glenn and I am the owner of Air Kings Trampoline Park based in Doncaster."
Dev Guy were recommended to me following a brief phone conversation about shop tills, I am incredibly pleased I made that phone call, as I truly believe the website would not be as sleek and efficient had I not involved Dev Guy.
I met with Aubrey of Dev Guy and discussed a vague list of must haves, I wanted a website that performed smoothly, operated lighting quick and was extremely easy to use. Having these things would ensure the customer was happy and most importantly, likely to return and use the site again.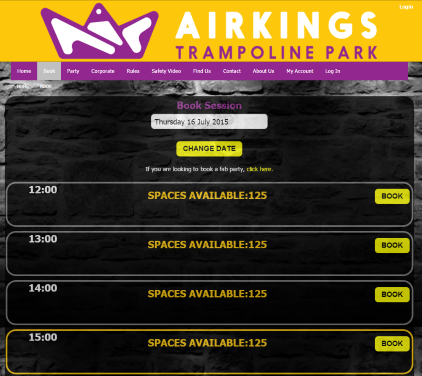 The website then grew and evolved, all thanks to Dev Guy and their skill and insight in all things www related, creating solutions for problems I hadn't even thought of or knew existed. I wanted a complete online booking system, but hadn't taken into account, Opening Times, Closed Dates, Special Offers etc etc. Dev Guy designed this all in for me. The website was becoming intuitive and storing key user information, making their return seamless. Combine this with the fact it performs effortlessly whether you are on desktop, tablet or mobile device.
Dev Guy offered advice in literally all areas of the website, from design ideas, user information, web cams, emailing customers confirmation, privacy and cookies, online payment merchants, admin area, the list goes on and on as does their knowledge base.
"The Website is a masterpiece and out performs anything I could have hoped for. To have this developed from nothing but an idea in my head with no blueprint or already written files is nothing short of amazing."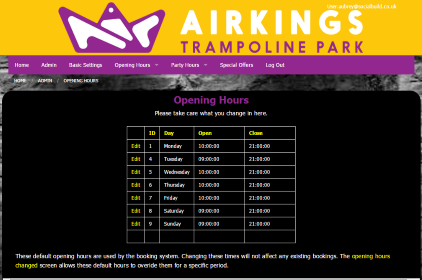 Whilst I am incredibly proud of the website and how it represents my business, I am even prouder to call Dev Guy my friend and have a lasting respect for the dedication and thought shown in creating my website.
Dev Guy sorted out a fantastic website hosting deal for us on fast reliable hosting, and purchased and configured our domain to work with Google Apps.